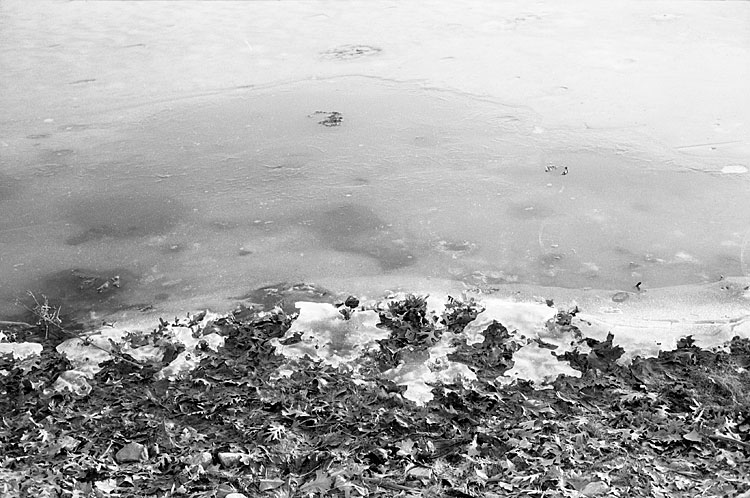 At the beginning of this year, I thought I would have been more productive than I was last year, but one month has passed and I wasn't really so. I only managed to visit this small pond one afternoon to take a few pictures and just added 6 new pictures to the Stricker's Pond series.
My plans this year include keeping working on Decomposing and Quasi-Impromptus series. A new project or two with color photographs are also on my list. I haven't decided what to shoot yet just feel like doing some more color work. And I'm also thinking about shooting with a large format camera. Although medium format cameras have been my main tools in the past few years, I think lack of camera movements sometimes limits my creation of images. In fact, not only the camera movements but also the resolution provided by sheet films are of my main considerations. So, lots of things in mind and undecided make me almost impossible to be productive. And I also have plans in music and statistics!
I hope next month will be a totally different chapter.